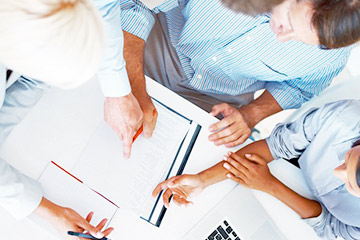 Statutory Audits
For many companies, an audit is conducted simply because it is a legal requirement. However, through proper engagement with the process, an audit can also be of practical benefit to your business. We will meet with you prior to carrying out your audit, to determine your needs, expectations and professional service requirements. As part of all audits we will review your financial controls and management systems to help you to identify risks and how best to minimise them.
Audit
Who is required to have an audit?
Companies late for filing with the CRO
Companies with turnover of more than €8.8 million, net assets of more than €4.4 million and more than 50 employees on average
Charities
Regulated entities
Group companies
Public limited companies
Voluntary Audits
Above is a general summary. You will find full details at www.cro.ie but please feel free to contact us if you need any more information. We are happy to help.
---
Why opt for a voluntary audit?
Some companies opt for audit voluntarily due to benefits which can follow. These include:

Assurance to potential investors and lenders
Assurance for business owners and management that systems are functioning properly
Assurance for potential purchasers of the business
As a requirement for tendering